Tircoed Village Trust Ownership
Important Information
The maps below indicate boundaries Tircoed Village Trust is responsible for. These maps may only be used as guidance. Confirmation of boundaries should be obtained from our management company, CLC Chartered Surveyors, in any enquiry made with them. There is no authorisation to make uncontrolled copies of these maps, please always refer to this page for up-to-date information.
Adoption Latest - 12th August 2021
On 12th August 2021, the Trust received confirmation from a Principal Engineer in Highway Management that all roads in Tircoed Forest Village are now adopted by Swansea Council. Any member of the public may verify this by visiting the council Online Adopted Highway Viewer. A snapshot of the Online Adopted Highway Viewer is provided below. This means, instead of the housing developer being responsible, the council now maintain the roads, pavements, and street furniture within the village. This does not affect the areas the Trust are responsible for and the rentcharge required to maintain those areas.
Council Adopted Areas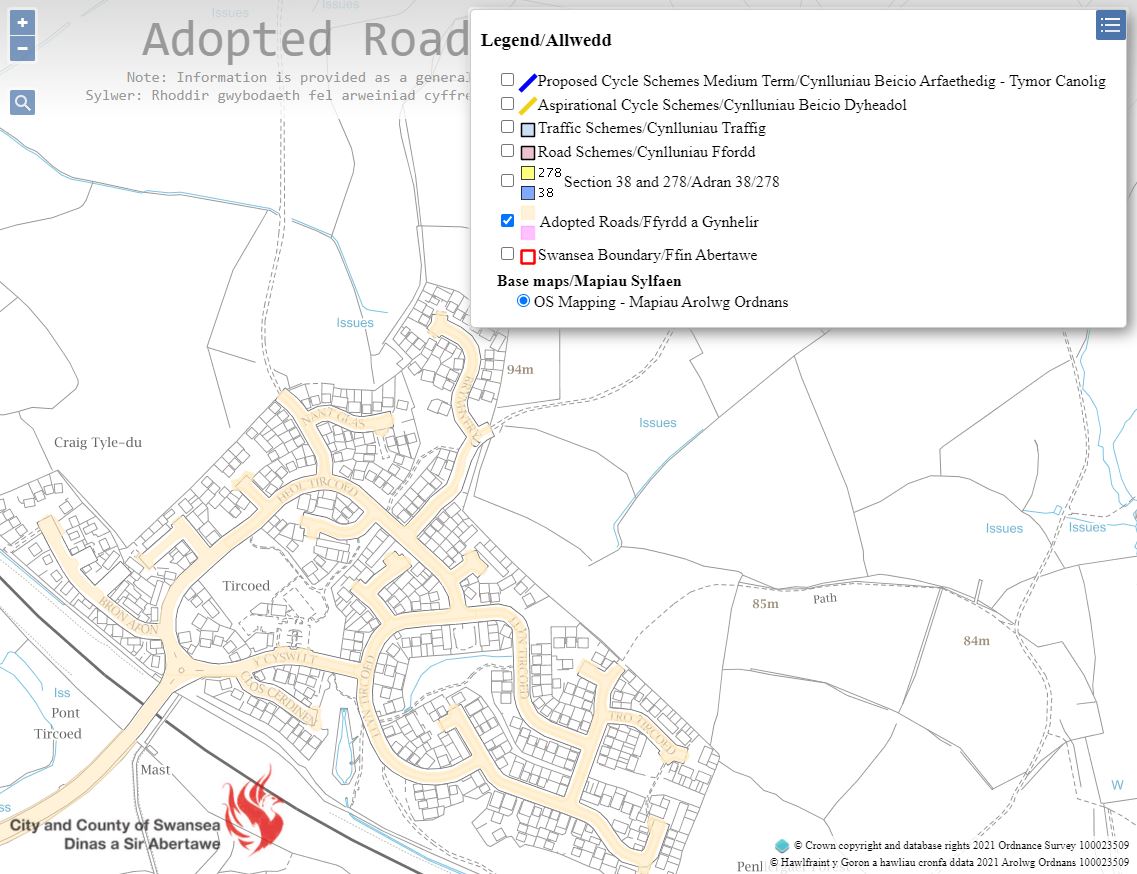 Overview
(original developer areas now adopted by council)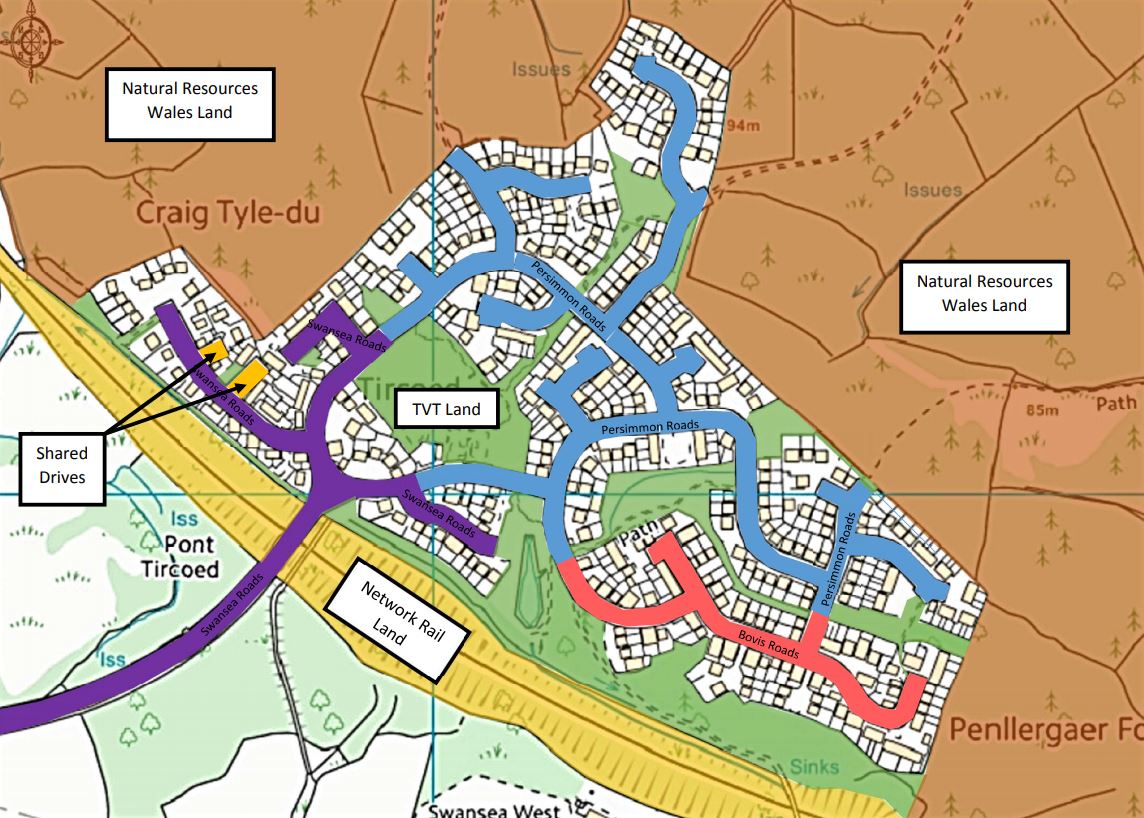 Central and North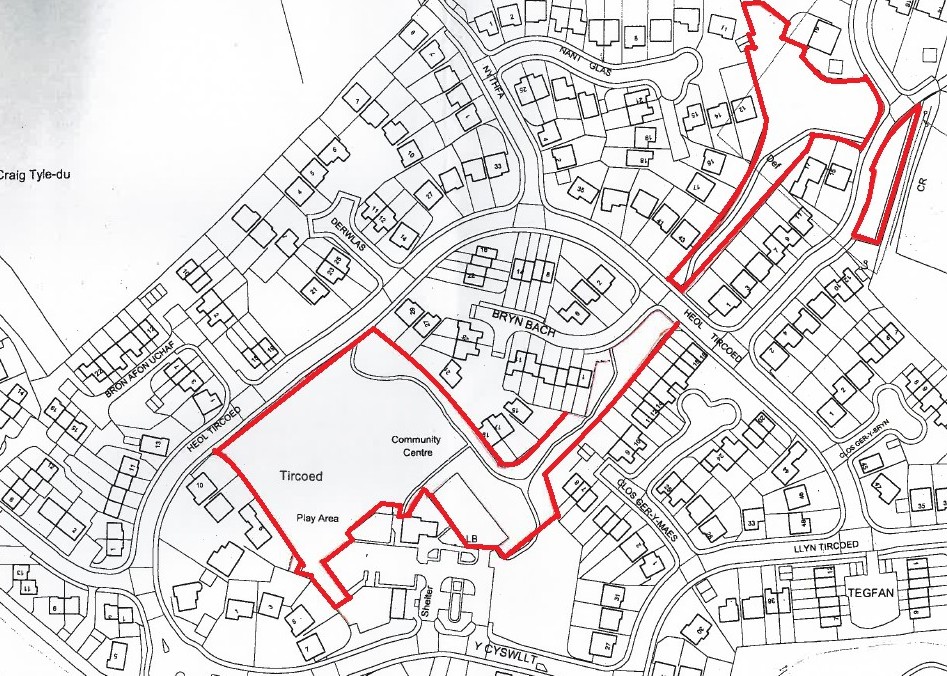 Village Square West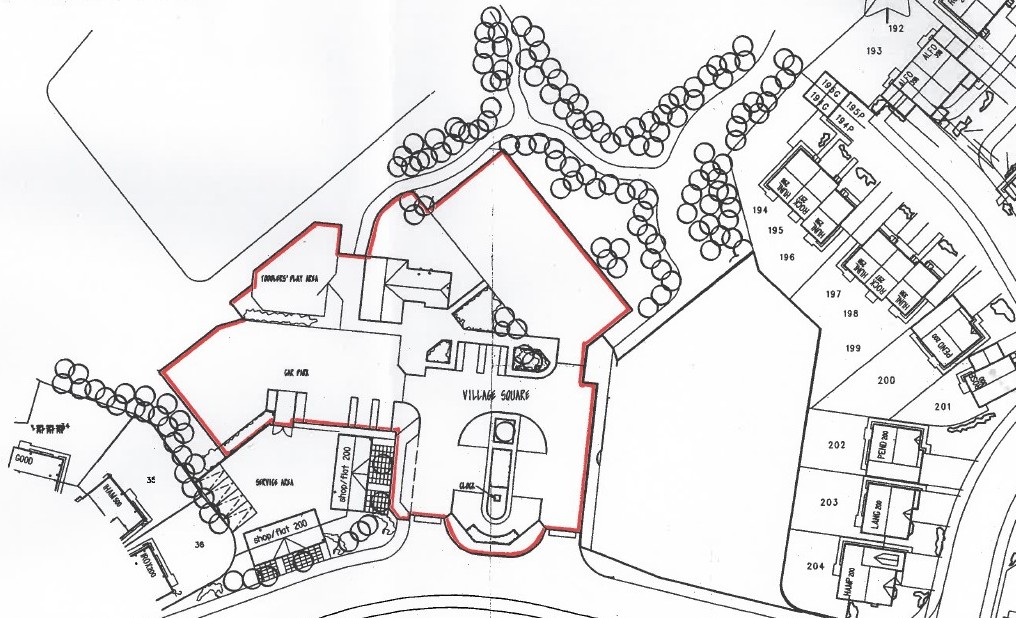 Village Square East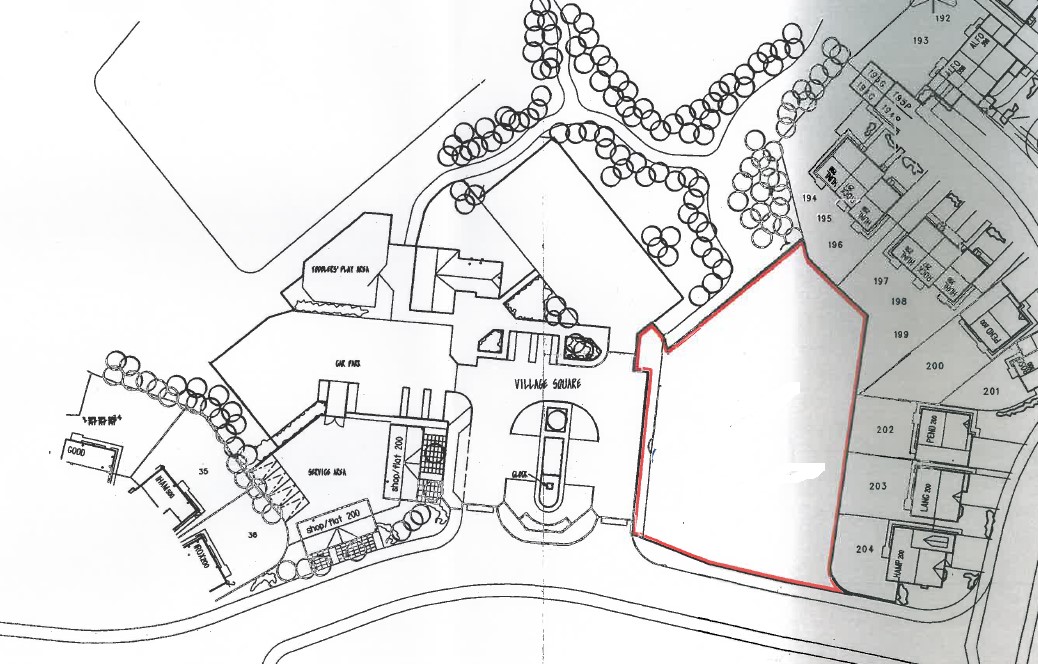 East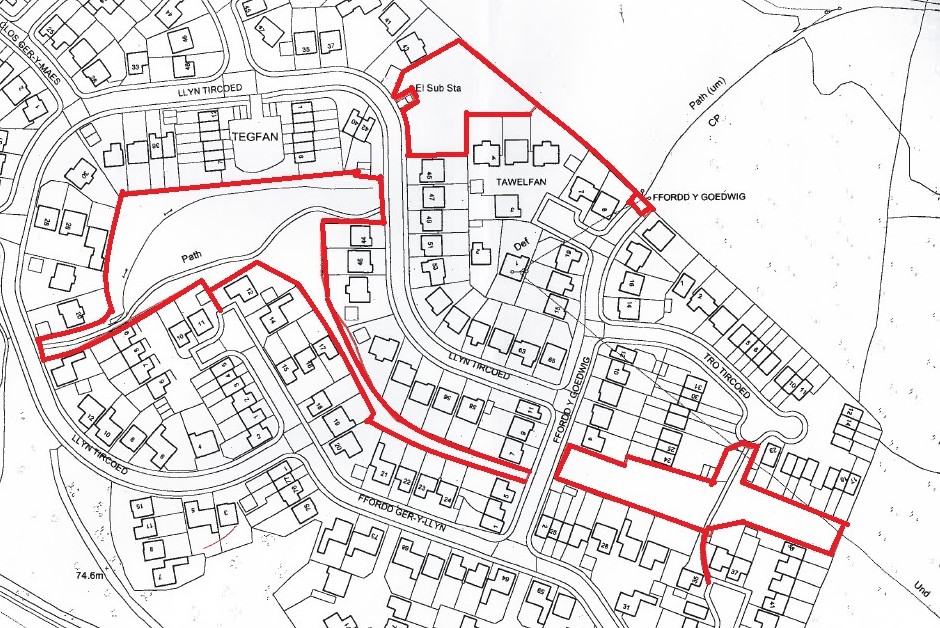 South West
South
South East